Call for consumers to contribute experiences and ideas for a whiplash self-management tool
Are you a consumer with a lived experience of neck pain from whiplash?
We would like to invite consumers to contribute their valuable whiplash experiences and ideas for a self-management chatbot that we are developing at RECOVER. 
We think that a chatbot (a computer) may be able to help people to self-manage their neck pain and recovery from a whiplash injury. The chatbot will be designed to answer questions about whiplash and its management and would be available 24/7 on your mobile device. We are building the chatbot to focus on the information provided in a booklet - "Whiplash injury recovery: a self-help guide (3rd edition)", published by the Motor Accident Insurance Commission (MAIC).
The consultation activity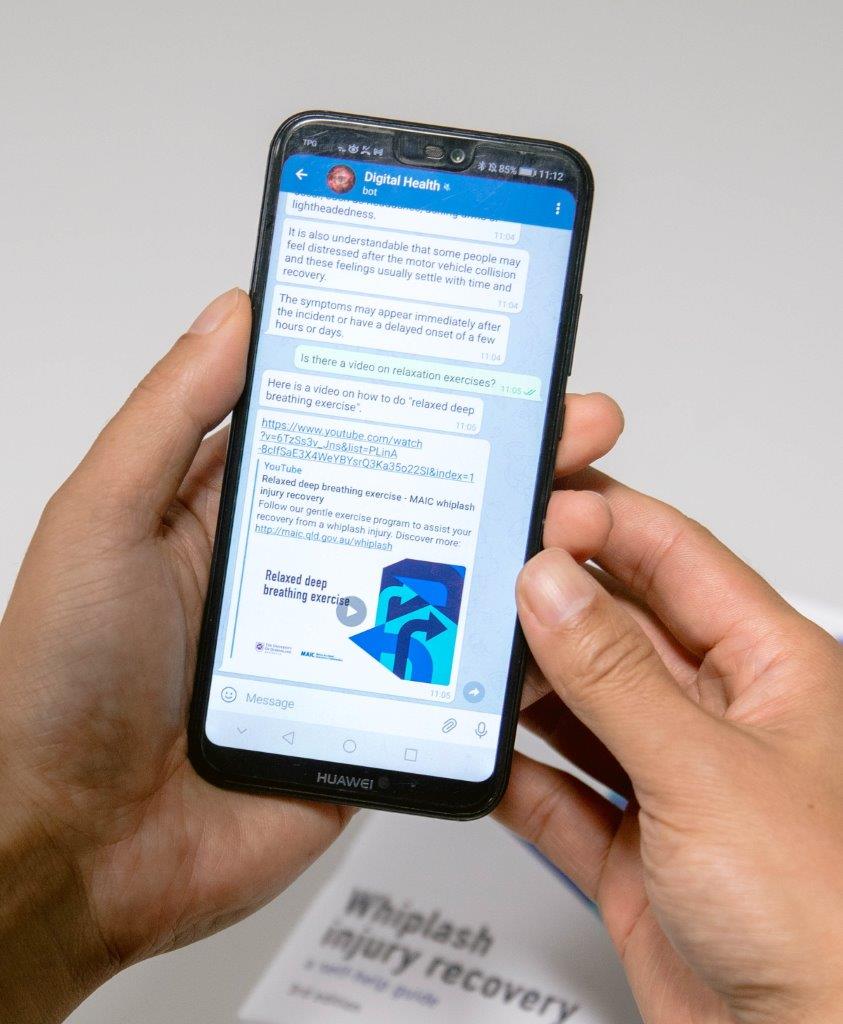 For this session, we would like to know your views and opinions about the chatbot and understand better how people will interact with it. Consumers will participate in a one-off consultation activity, running for approximately one and a half hours, during which you will have the opportunity of interacting with the chatbot. Each participant will receive a $50 Woolworths Wish Gift card as a Thank You for the contribution. 
Consumers who live in Brisbane are invited to come to RECOVER, Level 7, Surgical, Treatment and Rehabilitation Service (STARS), 296 Herston Rd, Herston. Refreshments will be provided.
Consumers who live outside of Brisbane can participate in the activity via a video call (Zoom) and need to have a desktop computer for Zoom and a mobile device (notepad or mobile phone) to interact with the chatbot.
We propose to run the sessions in early August 2021.
Contact
To register interest in this consumer involvement activity, please contact Alison Bell, Knowledge Translation Officer and Consumer Engagement Advisor, at alison.bell@uq.edu.au.