Studying your own responses to treatment
Assoc Professor Jane Nikles, RECOVER Injury Research Centre & Dr Suzanne McDonald, General Practice Clinical Unit ,The University of Queensland are looking for consumers interested in being consumer representatives for the International Collaborative Network (ICN) for personalised clinical trials.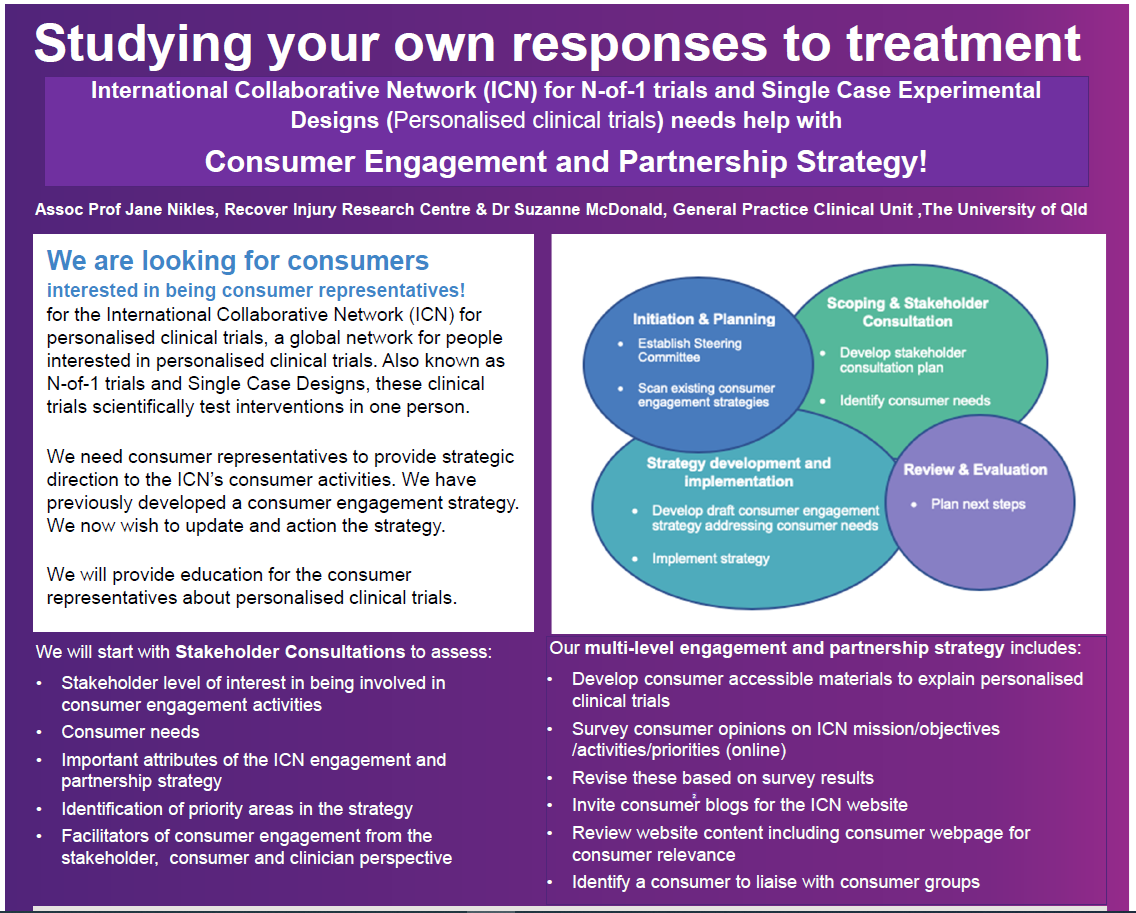 The ICN is a global network for people interested in personalised clinical trials. Also known as N-of-1 trials and Single Case Designs, these clinical trials scientifically test interventions in one person.
Consumer involvement in health and medical research
In October 2022 Bec Jenkinson (Health and Behavioural Sciences Faculty), Jo Maxwell (Faculty of Medicine) and Alison Bell (RECOVER Injury Research Centre) attended the Health Consumers Queensland Annual Forum at the Novotel, Sunshine Coast. On day two of the Forum we hosted a poster presentation.
The posters display a number of opportunities for consumers and community members to contribute to research. These opportunities are still open. Click here to learn more.