RECOVER Injury Research Centre is committed to genuine consumer and community involvement in all stages of our research.
We want our consumers to be more than just our research participants!

Why involve consumers in research?
Involving consumers in research is a way to make research more relevant to community needs. It can also increase public awareness of research and can improve the quality and reach of research findings.
Involving consumers is the right thing to do!
Who are RECOVER consumers?
RECOVER's consumers are:
People affected by injury and their families/caregivers
The general community (with an interest in research activities)
Community groups who represent consumers
Health professionals
Other consumers of RECOVER's research include:
Policy makers (e.g. Motor Accident Insurance Commission)
CTP insurance providers
Employers and employer associations.
What research is conducted at RECOVER?
RECOVER Injury Research Centre conducts research aiming to improve the lives of people who have had an injury, especially injuries caused by road traffic crashes.
There are three research streams at RECOVER which intersect to produce research designed to optimise recovery of people following injury, especially when caused by road traffic crashes.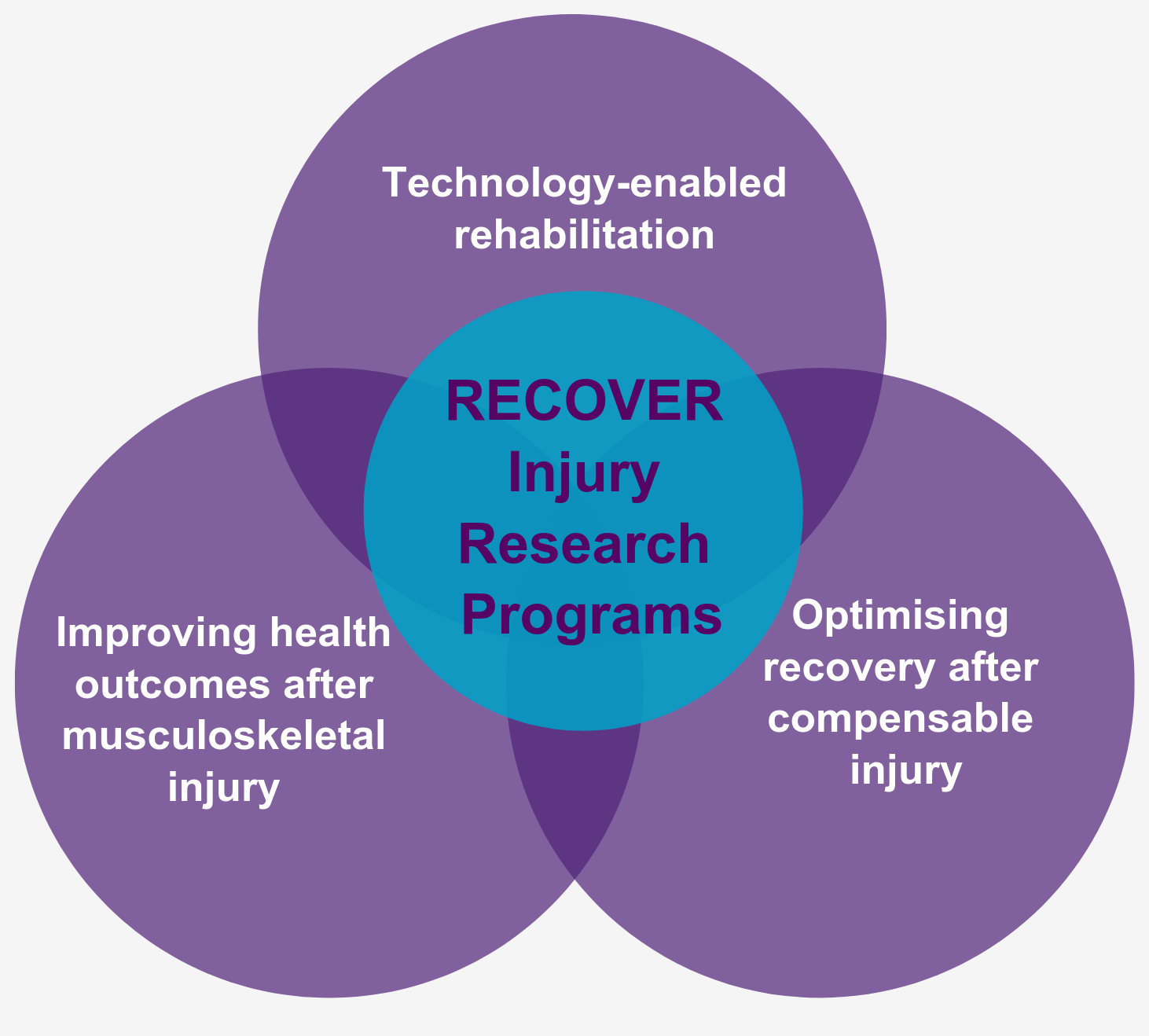 RECOVER's research has a focus on the rehabilitation phase of recovery including:
Better treatments
Better predictors of recovery
Better service delivery (e.g. using technology)
Better support for returning to everyday life and work.