Congratulations to Dr Atiyeh Vaezipour and colleagues in speech pathology at the Royal Brisbane and Women's' Hospital (Burns, Hickey, Burfein, Farrell) who were successful in obtaining an RBWH Foundation grant.
Dr Atiyeh will work alongside Professor Deborah Theodoros, former Director of RECOVER, who is a Co-Investigator on the project. The project, 'Co-design, development, and evaluation of an immersive virtual reality therapy tool for individuals with communication disorders' is designed to explore everyday communication challenges from the perspective of people with communication disorders, and co-design, develop, and evaluate various types of simulated real-life scenarios which offer an immersive experience allowing individuals to practice their day-to-day communication which would be beneficial in facilitating improvement in communication skills.
Atiyeh explains more about the project: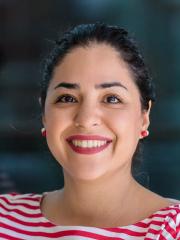 "Virtual Reality technology provides new opportunities to benefit rehabilitation. However, technology acceptance, and incorporating human factors from the early stage of design and development of the technology, could enable the successful adoption and implementation of such innovative technologies in a clinical setting. This project aims to utilize a human-centred approach to co-design an immersive VR therapy tool with individuals with communication disorders, their caregivers and health professionals. Simulation of real-life scenarios enable the practice of strategies for people with communication disorders in a safe, yet real-world environment, and offer a more effective rehabilitation transition to everyday communication with varying level of complexity controlled by their clinician."
The RBWH Foundation grants are intended to allow successful applicants to position themselves to apply successfully to external research funding bodies for larger grants to take their research forward.
Funding amount awarded $39,797 for 12 months.
Learn more about Dr Vaezipour's research at the video below.
---
Virtual Reality in Rehab