Dr Carrie Ritchie and Dr Scott Farrell, both research fellows within the Designing Better Therapies program at RECOVER Injury Research Centre, are currently supervising six students who are completing the Master of Physiotherapy Studies program at The University of Queensland. The intensive six-semester program integrates previous studies with the principles of physiotherapy and equips students with the theoretical knowledge, clinical ability, and professional attributes for a career in physiotherapy.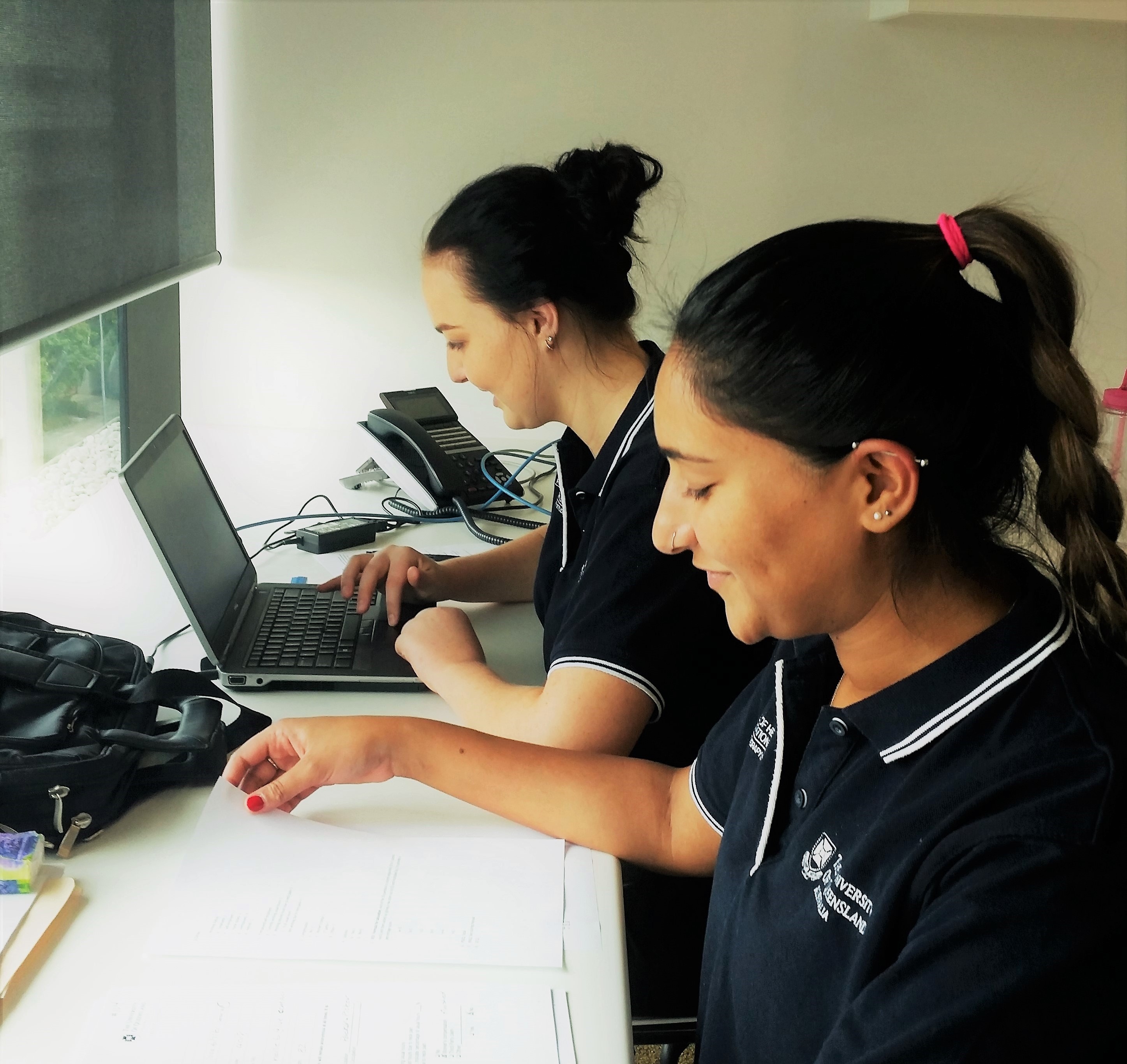 Dr Farrell explains, "For physiotherapy students, undertaking research provides firsthand insight into the scientific method and evidence-based practice, which is valuable for their future careers as clinicians, and also gives a taste of research should they wish to take on a research masters (MPhil) or doctorate (PhD) in the future. RECOVER is a great place for students to undertake research, as we work across a range of disciplines (e.g. physiotherapy, medicine, exercise physiology, speech pathology, and psychology) with world-class facilities and leading collaborators."
Projects
The students are working on two separate projects:
Assessing daily physical activity levels in individuals with chronic whiplash associated disorder, chronic idiopathic neck pain and age-matched healthy controls (i.e. no neck pain).
Investigating the reliability of magnetic resonance spectroscopy assessment of the biochemical composition of the spinal cord in patients that have had a whiplash injury, to inform applications of this technique to whiplash research.
Benefits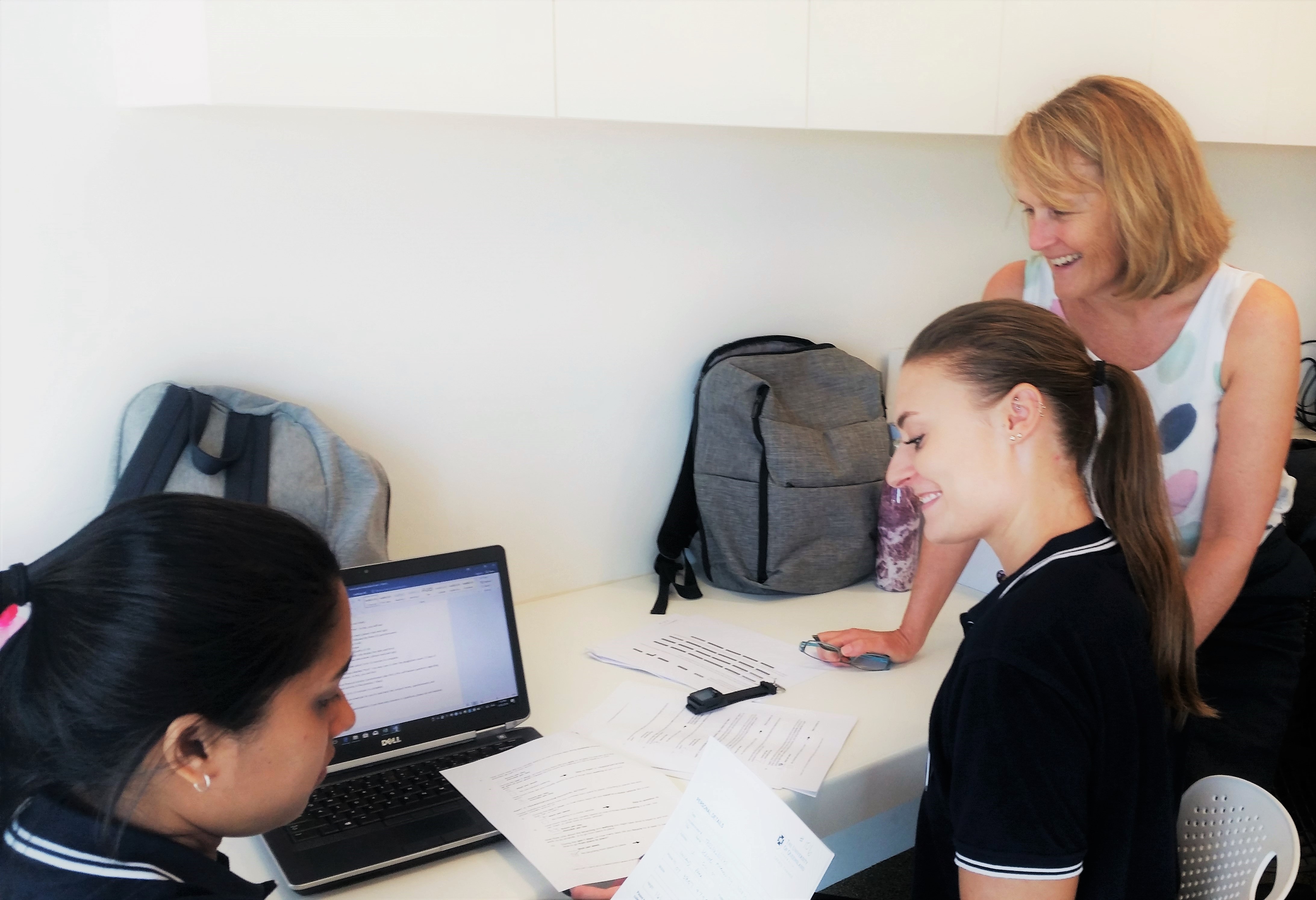 Dr Ritchie highlights a key benefit for students: "The students are involved in all aspects of the project including recruitment, enrolment and consent, and data analysis."
Students Danielle and Jess agree; further adding, "Participating in research at the RECOVER Injury Research Centre will give us experience and insight into peoples' lives and their real world issues. It will allow us to see firsthand the effects of living with chronic pain in populations that we have not had exposure to thus far in our program."